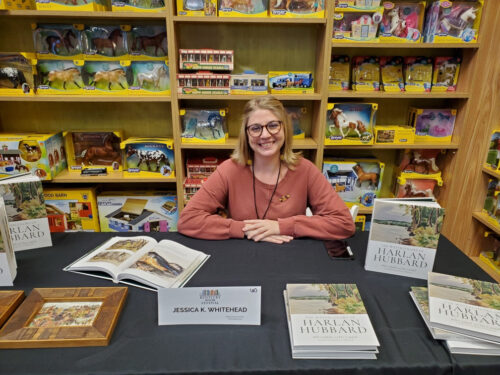 Jessica K. Whitehead, has served the Kentuckiana community for over a decade, moving to the Louisville area in 2011 after graduating with a BA in Art History and English from Hanover College. As Curator of Collections at the Kentucky Derby Museum, she works closely with the rest of the Curatorial and Education departments to promote a rich and diverse understanding of the Kentucky Derby and what it has meant—and means—to the Commonwealth and the country through exhibits and collections-based programming.
In addition to her work at the Museum, she is an independent writer, artist, and curator, specializing in themes related to Ohio River Valley history, the natural world, and the arts. She has written the introduction to the recently published The Watercolors of Harlan Hubbard: From the Collection of Bill and Flo Caddell (University Press of Kentucky, 2021) and her first full book, Driftwood: Harlan Hubbard in the American Grain, is under contract with University Press of Kentucky, to appear in 2023.
Jessica enjoys cooking, gardening, and making. She lives in New Albany, Indiana with her partner and very large cat.