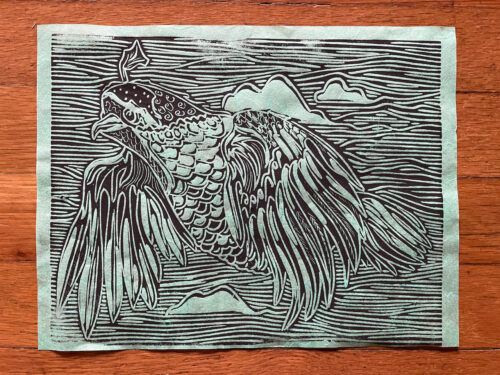 Hand-carved and printed linocut of the Coturnix coturnix (Common quail). Perfect for framing to your taste and specifications.
Available in white…or, perhaps you want to play a game? Then let's play RELIEF PRINT ROULETTE! I will print this linocut for you in the colors of my choice. It will be a fun surprise for you when you receive your package.
Each set will be printed on 8.5 x 12″ handmade Mulberry paper from Thailand and Korea.
Let's play!