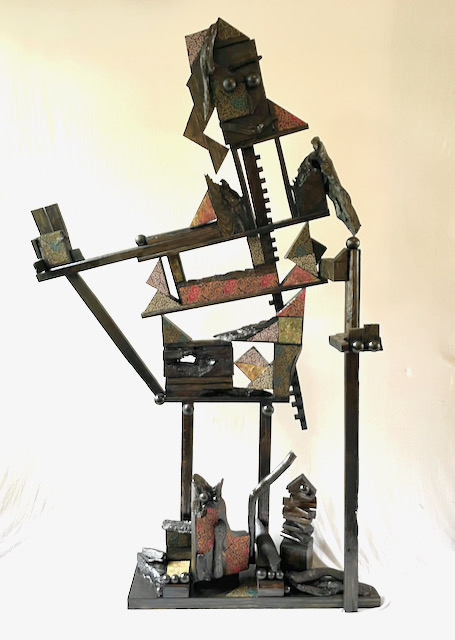 Sculptural assemblage made from recycled wood and fabric. Stained and waterproofed (although, if displaying outdoors, a semi-protected or protected location is advised to maintain the integrity and color of the components).
The "river guardians" are inspired by living my entire life near the Ohio River. I like to imagine them as homages to the ancient river valley cultures, as well as to the disappeared culture of shantyboaters and river explorers of a bygone age.
THIS PIECE IS NOT AVAILABLE FOR SHIPPING. PLEASE CONTACT ME FOR LOCAL PICK-UP OPTIONS IN THE LOUISVILLE/NEW ALBANY AREA.