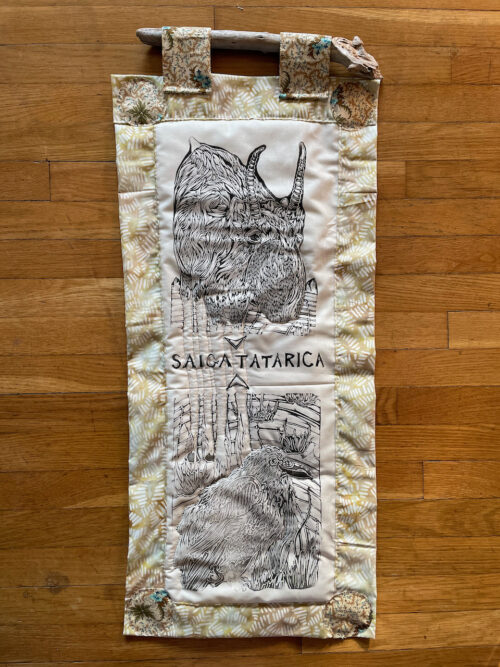 Hand-carved, printed linocuts on unbleached muslin of a raven and the critically endangered Saiga tatarica of the Mongolian steppe.
The muslin is then hand-stitched into a fabric frame/tapestry backing, cut from premium fabric, with hanging tabs. A scavenged piece of Ohio River driftwood is included as a hanging rod.
Measures approximately 19 x 36″.