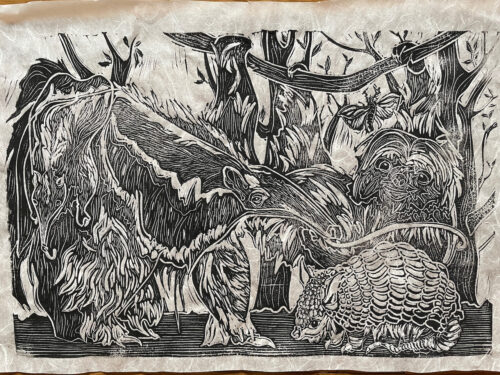 Hand-carved and printed linocut of the misfit family, Xenarthra, which includes all anteaters, armadillos, and sloths. Perfect for framing to your taste and specifications.
Available in white…or, perhaps you want to play a game? Then let's play RELIEF PRINT ROULETTE! I will print this linocut for you in the colors of my choice. It will be a fun surprise for you when you receive your package.
Each set will be printed on handmade Mulberry paper from Thailand and Korea.
Let's play!